---
Win a Promo Single

---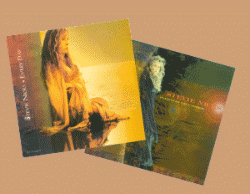 The Nicks Fix is giving away ten promo singles....five Every Day singles and five Planets of the Universe singles.
The Giveaway is over. The winners are listed below. Thanks to everyone who participated.
These five fans won the Planets of the Universe promo single:
Monica Pardue from Littleton CO
Mike Turner from Columbus, OH
Bob Burghardt from Munster, IN
Sara Kneidel from Charlotte, NC
Darleen LoBasso from Huntington Station, NY


These five fans won the Everyday promo single:
Don Schild from Imboden, AR
Larry Lang from Frankenmuth, MI
Vicky Shepherd from Palm Bay, FL
Anna Ryder from Mustang, OK
James Pierce from Southfield, MI

The contest was as follows:
To win one of the singles, answer the three questions below from the VH1 article and email the answers to promo@nicksfix.com. Ten winners will be chosen at random from the entries with all three answer correct. The first five chosen will get the Planets of the Universe single and the next five will get the Every Day single. Entries must be received by midnight on April 28th. By entering, you agree to allow your first and last name and city to be posted here if you win.
The answers to the questions can be found in the article on the VH1 website at http://www.vh1.com/thewire/features/stevienicks.
Question 1: What is Stevie's personal favorite song from Trouble in Shangri-La?
Question 2: According to the article, what was Stevie's mission in life?
Question 3: According to the article, who was the "Lady from the Mountains?"
Email your answers to promo@nicksfix.com. If you win, you will be contacted for your mailing address and the CD will be shipped to you. Be sure to send your answers from an email address where you can be contacted.
---
---