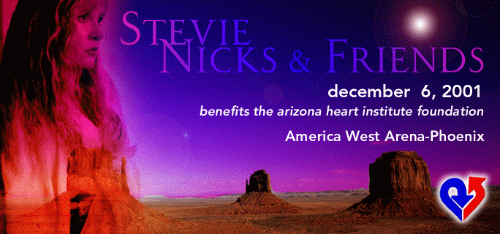 ---
Stevie Nicks and Friends - 2001

---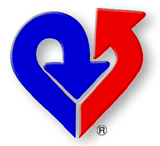 Get ready for the Stevie Nicks and Friends Concert - 2001.
Stevie and some very special guests, including Sheryl Crow, Don Henley, Natalie Maines (of the Dixie Chicks), Mick Fleetwood and Lindsey Buckingham, will perform a concert at the America West Arena in Phoenix on December 6th. The concert will benefit The Arizona Heart Institute Foundation (AHIF) which benefits cardiovascular research and education.
A limited number of special donor tickets will be available on a first come basis. These tickets will include the best seats to the concert and admission to the party after the show. The donor tickets are $1000 each. To get the donor tickets, call the Arizona Heart Institute at (602) 266-2200 ext. 4619, or send email to foundation@azheart.com. Hurry because the best seats will go first. Regular tickets (non donor for $35.00 - $75.00) are onsale now through Ticketmaster at (480) 784-4444 or online at www.ticketmaster.com.
You can view the press release on the AHI website.
There will also be a Stevie Nicks Memorabilia Exhibit with the collection of Ralph Bourque. See a sample of Ralph's Exhibit.
Schedule for the fans who purchased the donor tickets:
Stevie Nicks Memorabilia Exhibit
Bank of America Tower, Collier Center
201 E. Washington St.
Pre-concert 5:00-7:30 p.m.
Post-concert 10:00-12:00 p.m.
Pre-concert welcome reception
America West Arena Copper Club
201 E. Jefferson St.
7:00-7:45 p.m.
Stevie Nicks & Friends Holiday Magic Benefit Concert
America West Arena
201 E. Jefferson St.
8:00 p.m.
Post-concert party with Stevie & her fabulous friends
Kincaid's at the Collier Center, 2 south 3rd Street
Immediately following the concert
Find where your friends are sitting on Angela's Seating Chart.
---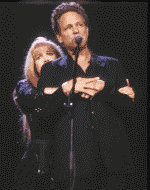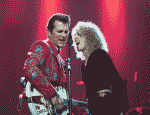 Photos from Last Years benefit
If you were fortunate enough to attend last years shows, you may remember some of the comments about the show:
I will never forget this.....this was honestly the best concert I have ever been to in my entire life. It was well worth the long trip and then some!!!!!!!!!!! I would go to Siberia to see that show again!
All I can say about the concert is WOW, WOW, WOW!!!!! It was just a totally awesome night! My only complaint is that it ended too soon! I could have stayed there all night and listened to Stevie and Friends!! Sheryl Crow, Don Henley, Lindsey Buckingham and Chris Isaak all had the place rocking!!! Stevie, what can I say about Stevie . . . she was, as usual, FANTASTIC!!!! What a concert . . . what a night!!!! I'd make the trip again tomorrow!!
Thank you Sheryl Crow. Thank you Don Henley. Thank you Chris Issac. Thank you Lindsey Buckingham. Last but certianly not least, with all my heart, Thank you Miss Stevie Lynn Nicks. You gave me the most amazing night of my life and you did it all for an excellent cause. Your big heart is now going to be a part of others that seek help from the Arizona Heart Institute. "I want you to remember me" you say? Stevie how on EARTH can you expect us to EVER forget you!?!??!?! We love you always and forever. :)
My daugther Rhiannon and I flew from Omaha to Phoenix to see Stevie in the most amazing performance I have ever seen.
In one evening, many great things were accomplished: Stevie performed with her "friends", alot of money was raised for the benefit, and many new friendships were formed between strangers, who was brought together that night - Stevie has the best fans and it was a night that no one will forget!!!! And as we landed back in Atlanta at midnight Sunday, a memory has been made that will last a lifetime!!!!
The entire night seemed as special to the performers as it did to the audience. I, for one, am grateful I was lucky enough to be in attendance on this special night.
I must say that Stevie's performance at the benefit was unlike any other I've seen. I love getting the feeling that she really is having a good time up there. She weaved her beauty, her poeticism, and her UNBELIEVABLE energy into every song that night and created so many magic moments that I will carry with me wherever I go.
It was a wonderful evening, it was our pleasure to be a part of something so important!!!!!! Thank You Stevie for the awareness & for a very special, fun, & emotional time.
I can definitely say without a doubt that this was the BEST concert I have ever been to in my life! Stevie sounded better than ever, and she was very happy and energetic.
Read the fan reviews of last year's show.
---
---