---
Win a Free Peacekeeper Promo CD

---
This contest has ended.
The three winners are:
Erica Knight
Dan Pasquini
Danielle Reinard
Peacekeeper is the new Fleetwood Mac song that will appear on the album, Say You Will, scheduled to release on April 15th.
Guess the names of the 10 Fleetwood Mac or Stevie Nicks songs in the lyrics below for a chance to win a Peacekeeper promo CD (pictured here). The CD contains two versions of Peacekeeper. Three CDs will be given away, one each to three winners selected randomly from the correct entries. The CDs were provided for this giveaway by Warner Brothers/Reprise.
If you correctly guess the song titles of the 10 lyrics below, and send them to the Nicks Fix by April 5th, 2003, your name will be included in the drawing for one of the 3 CDs. Multiple entries are allowed in case you are unsure of a song.
---
1. How the faces of love have changed turning the pages

answer: Crystal
---
2. Like a sailing ship, not one of us runs
Everyone stays .. and the fire never fades

answer: Fireflies
---
3. Look at me with daggers
It won't do you any good

answer: Freedom
---
4. Back to the floor, that I love
To a room with some lace
and paper flowers

answer: Gypsy
---
5. And she wonders is this real
Or does she just want to be Queen
(Stevie Nicks Solo song)

answer: The Highwayman
---
6. And even if you did miss me
You never let me know

answer: Paper Doll
---
7. Do you remember how
The angels sang
And your sorrows left you there

answer: The Second Time
---
8. Every night you do not come
Your softness fades away

answer: Storms
---
9. I watched you fly across the world in a golden ball
Many of the cities, I never saw at all


answer: Sweet Girl
---
10. And she stares at the stairs
Ooh there are many things
to stare at these days


answer: When I See You Again
---
---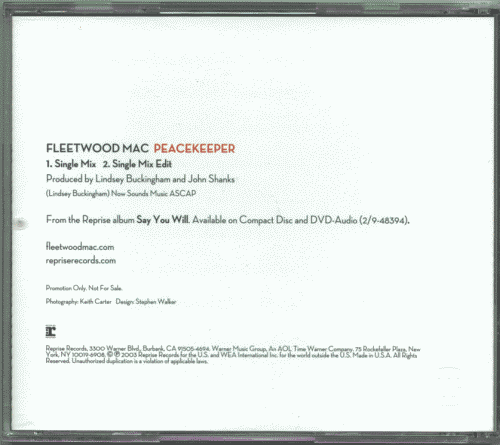 More giveaways coming soon!
---
---