---
Mindy Stein - Singer
---
MINDY STEIN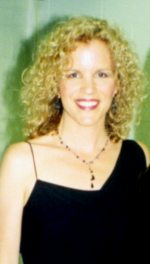 Mindy first met Stevie at a small bowling party in Los Angeles arranged by mutual friends. Meeting socially gave them the opportunity to connect as women first before forging a work alliance. Mindy and Stevie formed an immediate bond at the party, exchanging war stories about "the road", sharing laughs and generally having a great time together. About a year later Stevie hooked up with Don Henley to perform in a series of concerts. Stevie knew that she would once again be crossing paths with Mindy, as Mindy had been singing with Henley for the past six years. Except these gigs would be Stevie's first chance to see Mindy perform live. Steve was dually impressed and after one show Stevie asked Mindy if she would join the upcoming Fleetwood Mac The Dance project and Tour. Mindy enthusiastically accepted.
Mindy has been performing on stages since the age of 4 as a singer, guitarist, dancer and actress. Mindy's versatility as a singer and musician has afforded her many opportunities in the industry. She has toured the world with Don Henley, Al Jarreau, Boz Scaggs, Peter Cetera, Fleetwood Mac (THE DANCE video and tour) and of course Stevie Nicks' solo shows since 1998. Performances on Television include the Grammy's with Fleetwood Mac, VH1 Storytellers with Stevie Nicks, MTV awards, VH1 Honors and MTV Innaugural Ball '93 with Don Henley. She has been seen on numerous David Letterman, Jay Leno and Rosie O'Donnell shows as a backup singer with artists including Stevie, Fleetwood Mac, Don Henley, Al Jarreau, Peter Cetera, Boz Scaggs and Little Richard. In January 2000 she sang with Fleetwood Mac for President Clinton at his White House farewell celebration. Her voice has been heard on recordings with Don Henley, Fleetwood Mac, Al Jarreau, Oleta Adams, The Fabulous Thunderbirds, Rick Braun, Kevyn Lettau, Behan Johnson, Kiki Ebsen and others as well as on an array of national commercials and television show and movie soundtracks.
Currently Mindy is writing and recording her own songs for an inspirational CD. She also is on staff at the Los Angeles Music Academy teaching several performance classes and private voice lessons in the Los Angeles area. Mindy received a Bachelor of Music Degree from the University of Miami in Studio Music and Jazz.

Mindy on stage with Sharon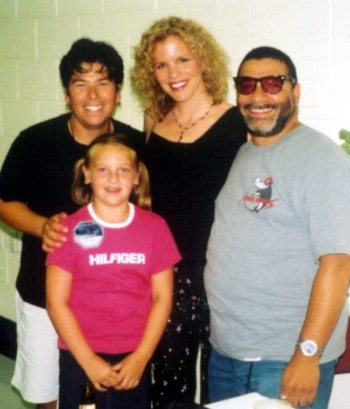 Mindy with Al, Lenny and Mindy's niece, Tori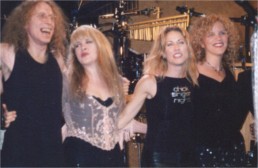 Mindy onstage with Waddy, Stevie and Sheryl
---
---